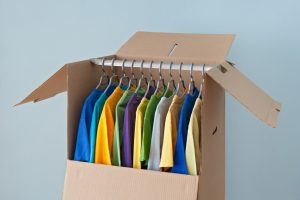 Most people think of renting storage for housing extra belongings, but sometimes, rented storage must be the interim landing place for everything you own if you're between houses. Storing the entire contents of a home is a huge undertaking, and certain supplies will make the process easier. Check out this short list of smart supplies to invest in when you are preparing to store all of your belongings.
1. Mattress Bags
A good queen-size mattress set can easily cost you from $250 to as much as $5000, and if you are like many people, you have more than one mattress set in your home that will have to go into storage. Protecting your mattresses during moving and storage does not have to be a costly thing; just invest in some good mattress bags.
Mattress bags can be purchased in different sizes, and they are easy to slip around your mattress before your move. Then seal it up with a zipper or adhesive flap once in place. The layer of protection will prevent the mattress from getting dirty or being exposed to the elements while in storage.
2. Dish Saver Kits
Packing dishes can be an all-out chore. Most boxes just don't fit your dinnerware and every item has to be wrapped precisely so the pieces don't bump against each other during transit.
Dish saver kits, which are designed specifically for moving dishes, contain the supplies needed to properly pack and protect your dishes, including:
Foam pouches or sleeves to protect each individual piece
Cell dividers to divide the box and keep items separated
A sturdy box with hand holds for easy and safe transport
These kinds of specialty moving supplies are typically available anywhere moving supplies are sold, and they can take the stress out of packing up your dinnerware.
3. Wardrobe Boxes
The clothing that you have hanging in your closets that cannot be folded and really shouldn't be kept in a box need a good place to hang while in storage. Wardrobe boxes are tall enough that clothing can stay on hangers, and they use a rod across the top to place the hangers.
4. Vacuum Seal Bags
You could always pick up a few giant moving boxes to store all of your bedding, such as comforters, linens, and pillows. However, large boxes eat up space that could otherwise be used for other household items.
Vacuum storage bags allow you to stuff in your items and then remove the air from the bags using a vacuum. Vacuum seal bags are ideal for storing your bedding for a few reasons:
Your bedding can be compressed down into a smaller size with the air removed.
The vacuum-sealed bags completely protect the bedding from the elements.
Bedding stored in vacuum-sealed bags is much easier to handle and move.
You can find vacuum storage bags at just about any retail store. The bags typically come in kits that offer different sized bags, so it should be easy to divvy out your bedding by style, room, or the type of pieces you have to store.
5. Colored Tape
When storing the entire contents of a home, organization is super important. Colored tape can be used to seal up moving boxes. With certain colors assigned to certain rooms, you can keep things more orderly inside the unit. Plus, this organization will make moving much easier when you do get a new place.
With a little prior planning and some proper consideration, moving everything from a house into rented storage will go off without a hitch. Reach out to us at Sentry Mini-Storage Inc. for more information about our units and the supplies we have available to help you out.