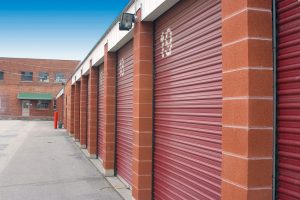 When you're in need of additional storage you can't afford to take chances with the facility you choose. Choosing the wrong storage facility could result in the loss of your property, or other serious issues.
Before you rent a storage facility for your personal belongings, do your research to find one that suits all your needs. Here are eight items you need to check off your list when you select a storage facility.
1. Easy Access
When you move your belongings into a storage unit, you want a unit that's easy to access. Narrow corridors or multiple levels cargo elevator services create unnecessary obstacles when you move your belongings into the unit.
Choose a storage facility that provides easy access to all storage units, including wide corridors, ground level units, and cargo elevators for upper level access.
2. Additional Uses Availability
If you plan to use your storage unit for anything other than storage of your property — such as additional space for your home business — consult with facility management. Many storage facilities allow for the additional use of their units. However, you need to ensure advance authorization to avoid issues with the terms of use.
3. Enhanced Security
Security is another issue to consider when you choose a storage facility for your belongings. A safe and secure location will have security fencing, 24-hour video surveillance, and coded entry and exit gates.
The added security measures ensure that only authorized visitors have access to the storage units and that all activities are monitored.
4. On-Site Management
In addition to enhanced security measures, the storage facility you choose should have on-site management. Many storage facilities provide management availability during office hours only. However, for maximum protection and availability of necessary services during an emergency, any storage facility you choose should have on-site management.
5. Pest Control Services
Pest infestations can be a major problem in storage facilities, especially where roaches and rodents are concerned. Before you choose a storage facility, ask about their pest control services.
First, ensure that they provide pesticide treatment around the perimeter of the facility. Second, ensure that tenants are allowed to utilize interior pest control methods for their own belongings.
6. Climate-Controlled Units
If you have family heirlooms, wood furniture, or important documents to put into storage, you need a climate controlled storage unit. This is particularly important in Florida, where humidity can be a real problem.
High humidity levels increase the moisture levels in storage units, which increases the risk of damage to delicate items.
You also need to ensure that your storage unit offers proper ventilation. The combination of adequate ventilation and a climate-controlled environment ensures maximum protection for your belongings.
7. Packing and Moving Supplies
If you plan to move your belongings into a storage unit, you'll need packing and moving supplies. If you're on a tight schedule, you don't have the time to shop for supplies or to arrange for a moving truck.
Make the process easier, and less time-consuming, when you select a storage facility that provides packing and moving supplies — including rental trucks. The availability of necessary supplies ensures that you can pick up the items you need at one convenient location.
8. Availability of Larger Storage Areas
If you have a boat or motor home to place in storage, choose a one-stop storage facility. This type of storage facility offers units for household belongings and space for boats and motor homes. For maximum protection, choose a facility that provides covered storage slots for your boat or motor home.
If you have need of additional storage space for your belongings, contact us at Sentry Mini-Storage Inc. We have the space you need to keep your belongings safe and secure.