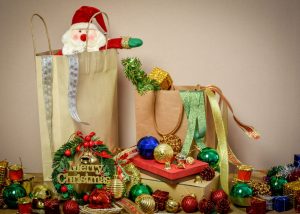 As you open up the house for spring to let in the fresh air and soak in the extra sunshine, now is the perfect time to clean and reorganize your space. That is, after all, why they call it "spring cleaning", right?
One of the first things you should tackle for your spring-cleaning checklist is clearing out seasonal winter items to create more room for warm weather supplies.
Here are a few areas to begin as you're moving belongings to storage for winter:
1) Winter Clothing
Free up closet space for those sundresses and boardshorts by taking out bulky winter clothes and placing them in storage. Start with heavier items like coats, boots, snow pants, and cold weather accessories you definitely won't be needing. Then, move onto fashion items you won't be wearing until the fall, such as heavier sweaters, fashion boots, leather jackets, and darker jeans.
Don't forget to take the necessary steps to prepare your clothes for storage, so you find them in the same condition you left them in next winter.
2) Winter Sports Equipment
Chances are, you won't be strapping on your skis for quite some time once the flowers start blooming. Since you won't be able to use any winter sports equipment, you might as well throw it in storage to make room for warm weather gear.
Grab your skis, poles, goggles, helmet, snowboard, ice skates, snowmobile, car racks, and anything else that's useless after winter. Wipe everything down and invest in some gear bags before storing.
3) Snow Removal Supplies
Snow removal equipment (snowblowers, shovels, salt, etc.) tends to take up a lot of garage space. Since you'll be needing that space for spring and summer landscaping supplies, it's best to stick your winter stuff in your storage unit.
You should cover these items before storing, and consider keeping them in a climate-controlled unit to prevent damage, as they're usually expensive to repair and replace.
4) Holiday Decorations
Storing your holiday décor is a great way to avoid household clutter and keep these items easily accessible for next year. You won't have to move around them to grab summer supplies from the basement, or spend half an hour searching for the right boxes when winter rolls around next year.
String lights, garland, ornaments, artificial trees, menorahs, Halloween décor and the like can all be safely tucked away for next year.
At Sentry Mini-Storage, our secure self-storage units are available for you to access 7 days a week, 365 days a year. That way, even if you do need your off-season items, you'll have no trouble grabbing them as soon as possible.
Contact us to learn about our $1 move-in special and reserve your unit today!