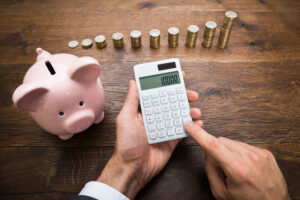 Self-storage is a great solution for anyone who needs a little extra space at home, is in the middle of a move, or just wants a safer option for holding onto valuables. The best part is, renting a self-storage unit tends to be pretty affordable, so you don't have to break the bank to stay organized.
To ensure you get the most bang for your buck out of your storage situation, take a look at these cost-saving do's and don'ts before you store!
DO explore all of your options.
There are plenty of storage facilities in any given area for you to consider for your storage needs. Before you commit to the first one you find, do a little shopping around to make sure you end up renting the right unit. Here are a few good things to ask a rental facility before you make your choice:
What kind of units do you have available? You don't want to end up paying for features or perks you don't really need, such as a

climate-controlled unit

when all you need is a standard.
What sizes do you have available? Paying for a unit size that fits your needs helps you avoid wasting money on extra, unused space.
How do your payments work? Find out if they have packages for long-term storage options. Or, if your needs are temporary, a month-to-month rental might be more cost-effective.
Do you have any deals or discounts available? Sometimes storage facilities offer other useful services, such as moving truck rental, that can be bundled, or discounts for certain groups of people.
DON'T store anything before you go through it.
Organizing and decluttering your items before you store them will prevent you from paying for more space than you need storing things you'll never use again anyway. Separate everything you're considering for your storage unit into three piles—keep, toss, sell/donate. Once you have your keep pile, ask yourself what really needs to go in storage. Try to keep it limited to valuable or fragile belongings and those you're sure you'll need or want again in the future. If you can, avoid storing anything too bulky that will take up most of your space.
DO pack your items and fill your unit efficiently.
The more efficiently you use your space (in your boxes and your storage unit), the less space you'll need to pay for. Take the time to learn how to properly pack boxes for storage, so you can limit it to as few as possible. Then, organize your unit in a way that maintains the greatest amount of usable space.
DON'T forget about your friends.
Sharing a unit with a friend or family member is an easy way to cut storage costs. Ask around to see if your neighbors, roommate, friends, or family members have similar storage needs to yours. If you do end up splitting a unit, just make sure it's with someone you trust and that both of your names are on the lease or rental agreement.
At Sentry-Mini Storage, we offer different types and sizes of self-storage units to fit all storage needs for an affordable price. Find the storage space you need for a monthly cost that fits your budget. You can also rest assured knowing we don't sacrifice security or quality to keep our prices low.
Give us a call at 727-845-1529 to learn more about our $1 move-in special!