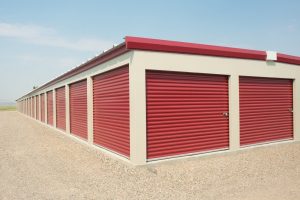 Self-storage doesn't have to break the bank. You can save money in a variety of different ways, while de-cluttering and keeping your home goods safe. Before you store, take a look at these cost-saving do's and dont's.
Do Ask Questions
Renting the wrong unit can cost you unnecessarily. Instead of assuming every storage locker is the same, ask the rental service:
What options are available?  Climate controlled and non-climate-controlled units may have different prices. Don't pay for something (such as climate control) that you don't need.
What sizes are available? Estimate the amount of space you'll need to store your stuff. Save money by paying for a unit that fits your size needs.
What payment time-frames are available? Just like there's no need to pay for space you won't use, you also shouldn't pay for time you won't use. If you're not sure how long you'll need the storage unit for, ask about renting by the month.
What deals are available? Some companies have specials, discounts for certain groups of people, or other deals to reduce prices.
Along with these questions, create your own list of must-know information. This can help you to make the best decision possible, which gets you the most for your money.
Don't Buy Cardboard Boxes
Packing your belongings shouldn't cost you more than the price of storage. Instead of buying pricey cardboard boxes, get them for free from:
Friends or relatives. Friends and relatives who enjoy ordering items online, have recently moved, or have recently bought a big-ticket item (such as a large-screen TV or a refrigerator) may have boxes for you to use.
Liquor stores. These retailers often have cardboard boxes (from cases of wine or liquor) that they don't need to use.
Grocery stores.  Like liquor stores, these retailers may have empty boxes leftover after unpacking food and beverage items.
Another option is to save your empty boxes. If you plan to store items in the future, start saving cardboard packaging now. The longer you have before you store, the more boxes you can accumulate for free.
Do Reuse Everyday Items to Pack
Cardboard boxes aren't the only item you can recycle into a packing supply. Along with boxes, save money by using:
Shopping bags. Plastic and paper shopping bags can hold clothing, linens, towels, or other light-weight storage items.
Old linens and towels. Cushion your fragile belongings by wrapping them in old (clean and dry) linens or towels instead of using bubble wrap.
Old blankets. Forget about buying pricey moving blankets. Save money, while keeping your furniture or bulky items safe, by reusing old, clean quilts and comforters.
Reused wraps and packing peanuts. Instead of throwing the wrap, peanuts, and other materials that come in packages out, save it for later packing needs.
Old clothing. Socks, folded t-shirts, winter coats, and other used (but cleaned) clothing can cushion breakables in your storage unit.
Think of items that serve double-duty purposes — turning unused beach towels, a winter-weather comforter, your camping-only sleeping bag, or similar belongings into packing materials while still storing them.
Don't Forget About Sharing
Do you have a friend or relative who also needs to rent a storage unit? Sharing a rental is an easy way to cut costs dramatically. This type of arrangement is perfect for:
College roommates. College students who are home for the summer or on break may want to split a unit to store their stuff until they move back in together again.
Siblings.  Adult siblings who live near one another can rent a communal storage space.
Trusted neighbors. If you live in an apartment or smaller home, your neighbors (who also live in an apartment or similarly sized home) may want to go in on a community storage space.
Before deciding to share a storage unit, discuss the specifics with your co-renter. This includes how much space each person will get and how you'll divide up the costs.
Do you need a storage space? Contact Sentry Mini-Storage Inc. for more information.