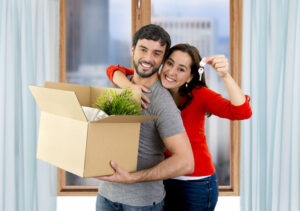 Whether you are looking to save money, searching for your retirement home, or are on the journey of simplifying your life, many circumstances are easier to manage with a smaller house. However, decluttering and downsizing can be daunting tasks.
Here are a few tips on efficiently downsizing your home before a move!
Take Inventory of Belongings
When you're downsizing to a smaller home, you naturally won't have as much space for all the items you've accumulated throughout the years. Before you start packing, you'll need to take inventory of your belongings.
As you sort through everything, it's important to separate aspirational items from the ones you actually need. If you come across something you haven't used in the last year, you should probably get rid of it. The purpose of downsizing is to simplify your life, so take only what you need with you.
Go Digital
Over the years, paper clutter can add up. Make time to sort through old bills, receipts, and other documents, and recycle anything you don't need. Store older paper files, such as taxes from the last decade, in a plastic bin and scan any other records and receipts you may need in the future, so you have a digital copy, then shred and throw them away.
Home movies, music and photos can also be converted into digital files. This will free up a lot of valuable real estate in your living room and office without having to part with things you'd otherwise keep.
Maximize Storage Space
When you're downsizing to a smaller home, it's important to make the most of your storage space. Create built-in storage options whenever you can. Multifunctional furniture such as storage ottomans, platform beds with drawers, entertainment centers, wardrobes, bookshelves, and baskets are all helpful for hiding and minimizing clutter.
Utilize extra areas in your new home, such as under the stairs, closets, and crawl spaces, to store seasonal or sentimental items. You can also get creative with adding storage to small bathrooms by adding over-the-door hooks, towel racks, standalone shelves and bins for under-counter storage, an over-the-toilet shelving unit, and a medicine cabinet.
If you find yourself unable to part ways with some items, or you might be able to use them in the future, investing in a self-storage unit is the perfect option! At Sentry Mini-Storage, we can provide a high-quality, climate-controlled storage unit for any extra furniture or belongings you need to be stored away for future use, along with moving and packing supplies! Not sure which size you need? We're happy to recommend the unit that will best fit your needs! Contact us at (727)845-1529 to learn more about our services.