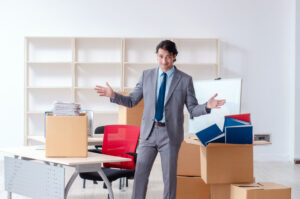 Self-storage units provide an economical alternative for people and businesses wishing to keep their assets and belongings in a secure location protected from the environment. Lately, an increasing number of people are now using self-storage units as an extension of their personal or professional space.
Here are some of the top reasons you might find yourself needing to rent a self-storage unit in the future.
Renovating Your Home
A self-storage unit provides a safe, temporary shelter for your movable items when your home or office improvements are underway. You can spend this time redesigning the interior layout of your space, and when the renovations are done, you can decide what items from storage you want to bring back.
You're a Frequent Traveler
Frequent travelers may need to acquire short-term accommodations for their belongings. A self-storage unit solves this problem by providing the space and protection necessary for holding items that aren't required on your travels.
Change in Relationship Status
If you find yourself ending a relationship where you cohabited a space, you may be in a hurry to move out as soon as possible. A self-storage unit provides a secure resting point for any valued personal items that can't be immediately relocated while you are looking for new living accommodations.
Business Storage
Many business organizations or entrepreneurs need to store samples, inventory, business archives, or other important documents related to their work. An office or warehousing space may not be the best or most economical option, so many businesses rent self-storage units instead. They are a lower cost than a property rental, climate-controlled, and the security offered by a reputable self-storage facility like Sentry Mini-Storage assures business users that their valued assets will remain physically safe.
Running Out of Space
For anyone running out of space for their belongings in their home or office setting, a self-storage unit provides a secure and economical option for accommodating the surplus. A self-storage is also a sensible option for anyone looking to decongest their existing living or workspace by moving out items they don't need to see every day but don't want to lose entirely.
No matter the reason, Sentry Mini-Storage can provide you with quality, secure self-storage units. Our climate-controlled facilities help preserve items like wood furniture, guitars, documents, and more! Call (727)845-1529 to discuss what size storage unit will best fit your needs.