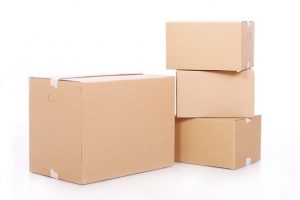 Long-term storage is markedly different from short-term storage. For example, items in long-term storage may experience more weather variations than those in short-term storage. Here are a few tips for efficient and safe long-term storage.
Set Up Automatic or Advance Payments
If you want to store things for months or even years, pay your fees in advance or set up an automatic payment so that you do not miss a payment. The longer you store things, the more you are likely to miss a payment.
Many storage units have a grace period to allow you to catch up on your payments if you fall behind. However, the grace period can easily elapse if you are away and unreachable, for example, if you are on vacation overseas.
Check on the Items Regularly
If possible, check on your stored items once in a while or get someone to do so. The checkups are even more necessary for delicate items whose risk of damage can increase with storage duration.
For example, you may need to confirm if your wood furniture is safe or have started to absorb moisture, rodents have attacked your storage unit, or your packing boxes have started to fall apart. You may also use the opportunity to dust your storage items since dust inevitably collects in storage places.
Buy Storage Insurance
The risk of damage to your stored items increases with time. Even if you pick the best storage facility available, something can still go wrong outside the facility's control. You may need storage insurance even if you have homeowners' insurance coverage because:
Some homeowners insurance policies don't extend to goods you keep outside the home.
Most homeowners insurance excludes risks such as earthquake and pest damage.
The applicable deductible is likely to be large.
Homeowners insurance has relatively low limits for goods you store outside the home.
Buy storage insurance that offers wide coverage for maximum protection of your goods.
Don't Skimp on Packing
A weak storage box may protect your goods for a couple of weeks or so, but not for several months. Although you should always pack items efficiently whenever you store things in self-storage, the need for impeccable packing increases with storage duration. A long storage duration increases the risk of damage due to deterioration of packing materials.
Therefore, use sturdy boxes, ensure your packing materials will not deform with time, and ensure the packing materials will not deteriorate with weather fluctuations. Also, brush up on your packing skills, especially if you have not packed in a while.
Take Inventory and Label Storage Boxes
If you only want to store a few boxes today and retrieve them after a few days, you are likely to remember everything in the boxes. However, you can easily forget the contents of your storage boxes after a year of storage. The best way to ensure that does not happen is to label your storage boxes.
You should also take an inventory of the stored items. Make at least two copies of the inventory, and leave a copy in the storage unit. The more storage boxes you have, the more an inventory and labeling will help you.
Mind Weather Damage
Lastly, you should also be aware of the risk of weather damage in long-term storage. Consider all the weather seasons your items will likely experience in storage and protect the items accordingly.
Sentry Mini-Storage Inc. has a variety of storage solutions. We can accommodate your storage needs whether you wish to store a couple of boxes or an RV. Contact us for a quote, and we will gladly help with your storage needs.