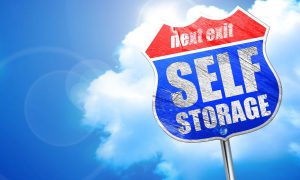 Renting a self-storage unit can make your life easier in a lot of ways. It's a great place to get off-season items out of the way or to move your lesser-used belongings so you can better organize your living space. Plus, as long as you do a little research and choose a top storage facility, self-storage units are generally easy and safe to use!
If you're about to rent a storage unit for the first time, you may be wondering how often you're required to check in on your items. The truth is, the right answer is going to depend on a number of factors.
What has the weather been like?
Any sort of significant weather change or event in your area can be cause to check on your storage unit. That's not to say you need to drive out there after every thunderstorm, but any inclement weather that was bad enough to damage infrastructure could potentially damage your unit and the items within. If you didn't spring for a climate-controlled storage unit, keep an eye on extreme changes in temperature and humidity as well, as this can also cause stored items to warp and deteriorate.
What kind of items are you storing?
Delicate and high-priced items in your storage unit are going to be more vulnerable to damage and theft. If you're storing valuables such as electronics, large furniture pieces, antiques, important documents, etc., it's a good idea to check in every month to ensure everything is still there and well-preserved. Keep in mind though that the better you pack these items, the safer they'll be!
What security measures does your facility have in place?
If you choose a secure self-storage facility, you won't have to check on your items too often. Your facility should have surveillance and security measures in place that protect your items 24/7 and put your mind at ease. When you can trust that your belongings are well-protected, you won't have to worry about making time to get to your unit as often. Although, it is still a good idea to pop in once every month or two, just to assure they're in the same condition in which you left them.
At Sentry-Mini Storage, we have a wide range of different units available to meet the unique needs of you and your belongings. Our secure facility includes climate-controlled units, non-climate-controlled units, covered and uncovered boat and RV storage, and even offers the packing and moving essentials you need to prep your items for long-term storage.
Contact us today to inquire about our $1 move-in special for your new self-storage unit!