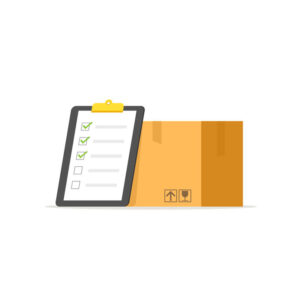 People underestimate how strenuous and time-consuming moving is. It is a long process that takes weeks of preparation and can be physically and mentally exhausting. If you don't properly prepare, you could be in for a world of hurt on moving day.
Here is a checklist of everything you must do on the big day to have a smooth and successful move!
Wake Up Early
You're going to need a lot of energy throughout the day to keep up with the physical and mental demands of the moving process. It's important to get a good night's sleep and wake up early so you have time to prepare and relax before things start getting chaotic.
Protect Your Space
You don't want to damage anything while moving out of a home or apartment. If you're renting, you could lose your security deposit! So be sure to put down carpet, floor, and door frame protectors throughout your space to avoid damage.
Label, Label, Label!
Be sure you label every box, bag, item, etc., as accurately as possible! Nothing is more frustrating than not remembering where you put something you need during a move and being unable to find it amongst a sea of cardboard.
Separate Your Items
Before the movers arrive, it's advised to put your essential items and things you do not want in the moving truck in a separate area or room. Be sure to communicate to everyone helping you move what area is off-limits. You don't want to realize halfway through the moving process that someone put your work computer or purse in the moving truck, and it's long packed away.
Stay Out of the Way
If you are using a professional moving company, trust they know what they are doing. They will move and load your stuff in a way that makes sense and is the most efficient. It is okay to stay close by if they need anything from you or if something is going wrong but try not to micromanage them, as this could slow the whole process down.
Following these tips will help you have a quick and painless moving process, along with utilizing everything Sentry Mini-Storage has to offer. From moving supplies and U-Haul rentals to climate-controlled storage units for all your extra belongings, we have everything you need to make the moving process a breeze!
Call us today at (727)845-1529 to learn more about our services in the New Port Richey, Florida, area and ask about our move-in specials.