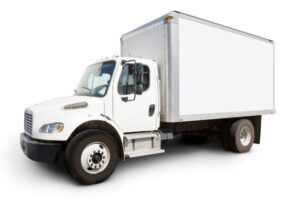 The process leading up to moving day can be just as (if not more) stressful as the day of the move itself. Part of that stress comes from having to ensure you have all the right materials and equipment to pack up the contents of your house and safely transport it to your new abode.
For example, how do you decide what size U-Haul truck to rent? You don't want to underestimate and be unable to carry everything, but you also don't want to overestimate and waste money. Don't worry—we've got some insight in this area to help you make the right choice!
Number of Bedrooms
Most truck rental companies recommend choosing your moving truck based on the number of rooms in your current house. U-Haul's guidelines are as follows:
8ft pickup truck/9ft cargo van/10ft truck: studio or college dorm up to one bedroom apartment
15ft truck: one to two-bedroom homes and apartments
17ft: homes with up to two bedrooms
20ft: homes with two to three bedrooms
26ft: homes with 4+ bedrooms
Keep in mind that these guidelines are estimated based on the typical furniture in a room. If you have more or less furniture and items than is average, the truck you need may be different than the recommended size for your room number.
Cubic Feet
Another way to calculate how big of a moving truck you'll need is based on the amount of storage space each vehicle has to offer. For this method, you'd make a list of measurements and calculations that include the sizes and number of your furniture pieces, as well as the sizes and number of boxes you're moving. A general rule of thumb to follow is to allow for 150-200 cubic feet per furnished room (again, this is based on average furnishings and may vary by household).
Other Factors to Consider
Distance—For closer moves, you have the option of making multiple trips. If your move is long-distance, you'll have to be sure everything fits.
Other Vehicles—If you're using your own car or other cars to help you move as well, you may be able to opt for a smaller U-Haul. On the other hand, if your move is long distance, you may need to tow it behind your truck and account for towing equipment rental.
Bulky Furniture—Awkwardly-shaped or bulky furniture that can't be disassembled will take up more space, with less efficiency. If you have several of these pieces, you may require a larger truck to accommodate them and the rest of your items.
Whichever size truck decide on for your move, Sentry Mini-Storage can set you up with the vehicle you need. We offer U-Haul trucks and trailers for rent of all sizes for New Port Richey and nearby Florida areas.
Contact us today and we'll help you choose and rent the right truck for your move!