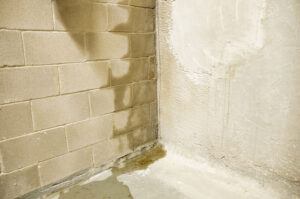 Deciding to stow your precious belongings away until further notice can be stressful. No matter why you need a self-storage unit, you must research and ensure that you can trust the company that will be storing your items. You want to make sure you're choosing a storage facility that prioritizes safety and security so your things will remain intact and damage-free.
Always make it a habit to tour a storage facility before you agree to anything. This way, you can see how your items will be stored and the conditions of the establishment.
Here are three red flags to look out for when deciding on a storage facility!
1) Water Damage
Water damage is a huge warning sign that your belongings will not be safe in a storage facility. You want to be sure your things won't get damaged by flood, humidity, leaks, etc. If you notice mold growth or dampness anywhere within the storage units, take that as a sign to run. A climate-controlled storage facility is a must and will protect your items from deterioration.
2) Signs of Pests
While touring the facility, look for signs of major pest infestations like animal droppings, rodent hair, the smell of urine, chewed through wood, etc. Keep in mind that certain pests are inevitable, especially in an outdoor storage facility. It really comes down to how you prepare your unit.
You cannot put various items in your storage unit, including food. Storing food, especially in something as easily accessible as a cardboard box, attracts pests that can cause serious damage. There are several things you can do to your storage unit to keep pests out, and it is recommended to follow these tips if you want to ensure the safety of your items within your individual storage unit.
3) Lack of Security
Safety is one of the biggest concerns people have when putting their items into storage, especially if they have valuables. There are a few security measures to look for in a storage facility to ensure your belongings stay safe until your return. Don't be afraid to ask questions about the security setup, and check out customer reviews of the facility online to understand better how the place operates.
At Sentry Mini-Storage, we promise to provide you with a clean, secure, ready-to-rent unit as well as moving and packing supplies! Security is our top priority; with 24-hour access to your storage unit and monitored video surveillance, we want to ensure you are completely satisfied with your storage experience.
Contact us at (727)845-1529 for self-storage in New Port Richey, FL, or surrounding areas!